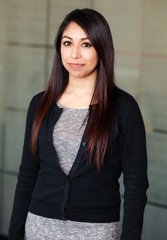 Lorena Rodriguez is Head of the Paralegal team at ADLI Law Group.
Ms. Rodriguez began her career at ADLI Law during a Winter Internship that led to her full time position. She currently assists the Litigation Team with preparation and case intake and assists the Administrative Team with Office Administrative Tasks. Her capability to multi-task has proven her to be a resourceful addition to ADLI Law and our clients. Lorena is receiving full training to become a Certified Legal Assistant.
Ms. Rodriguez competed her Extension Program at University of California Los Angeles in 2016 during her full time position at ADLI Law. After graduating from her UCLA course, she received her Paralegal Certification.
---
Education:
UCLA, Extension Program, 2016
Language:
ADLI attorneys Ian Beach and Chris Schwarz of the firm's Cannabis Group (also known as the Vice Group) were successful in representing ADLI Cannabis client, 2Rise Naturals in a $1M cross-border transaction. The deal is an…
The Cannabis World Congress & Business Exposition (CWCB) is the leading business-to-business trade show event for the legalized cannabis industry. It is held three times per year in the most…
The Cannabis Industry Institute is committed to providing world-class training and information resources that are required to grow and serve the cannabis marketplace. Its Infused Products Conference (September 23 -24, 2019) is…